I painted some more tangerines today, but this time I used a palette knife! This is my first painting using only a knife. I watched some of Leslie's palette knife demos
HERE
and then I gave the technique a try.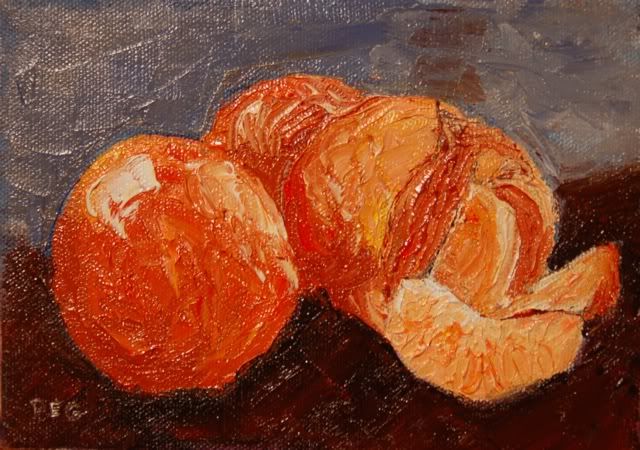 5x7 oil on canvas
Here's what I learned today:
I am a messy painter when I use a brush, but I'm even messier with a palette knife.
Too much paint is not always a good thing.
Painting with a knife is different, but I think I'll try it again!
It's Day 6 of the
30 paintings in 30 days challenge
and I'm lagging far behind those artists who finish a painting every day. That's okay; I'm having fun!