This summer my art class has moved to a new location... the studio of our instructor, Charles Brindley, in tiny Adairville, Kentucky. It's a bit of a drive, but the scenery along the way is worth the trip. We passed by fields of tall corn, soybeans, and tobacco, peppered with weathered barns and stately farm houses.
Then we arrived at the studio in a lovely restored Victorian house, complete with white gingerbread on the wide front porch. Three tall-ceilinged rooms are equipped with easels, tables, and good lighting. There was plenty of room for all the members of our class.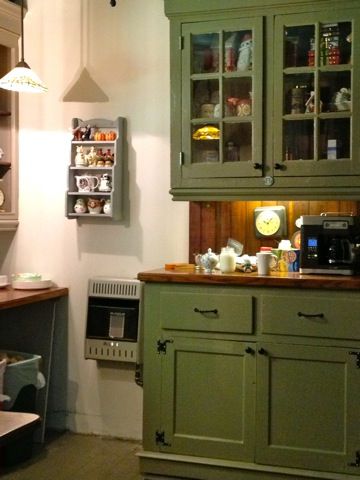 Coffee was waiting in the quaint old kitchen,
along with a silver tray filled with big cookies.
Chocolate chip, oatmeal raisin, M&M, and sugar... yum!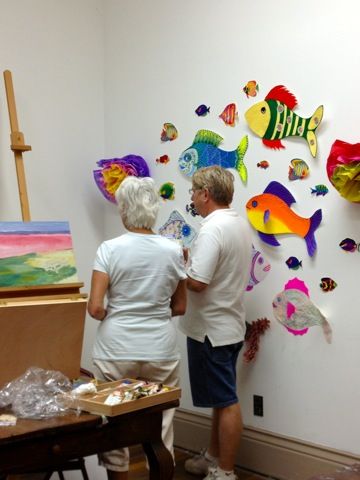 Charles works with Faith, a member of our class who brought along her granddaughter today.
Charles' wife, Jennifer, teaches a summer art class for children.
You can see some of their creations on the studio wall.
I'll bet she put the hydrangeas in the kitchen window too.
Jennifer makes castles like the one on the sideboard in the dining room.
Charles is not the only artist in the family!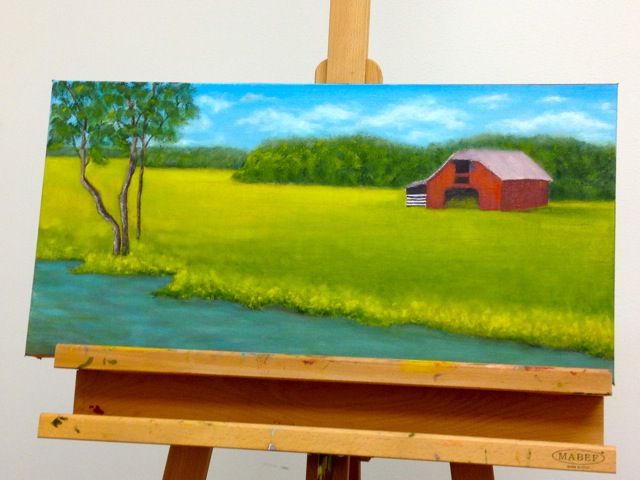 Jimmie's lovely rural landscape is not finished but isn't it beautiful!
We loved painting in a relaxed, peaceful setting.
As you can see from the painting above, we are inspired!