Here's another painting of my granddaughters on the beach.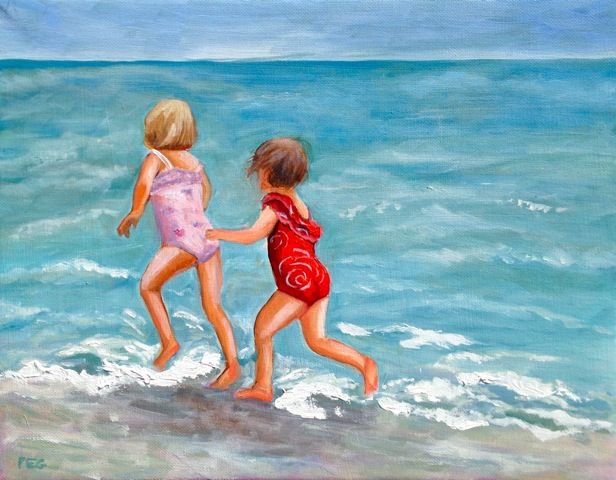 "Chasing the Waves"
11x14 oil on canvas
Today, I grouped most of the work I've done during the
30 in 30 challenge
and snapped this photo. While I haven't finished a painting each day, I'm proud of myself for actually painting several things already this year!