We've been enjoying those sweet little tangerines called Cuties. I brought a big bag of them home from the grocery and put them in a blue and white bowl.
They looked pretty enough to paint... so I did.
They looked good enough to eat... so I did that too. Yum!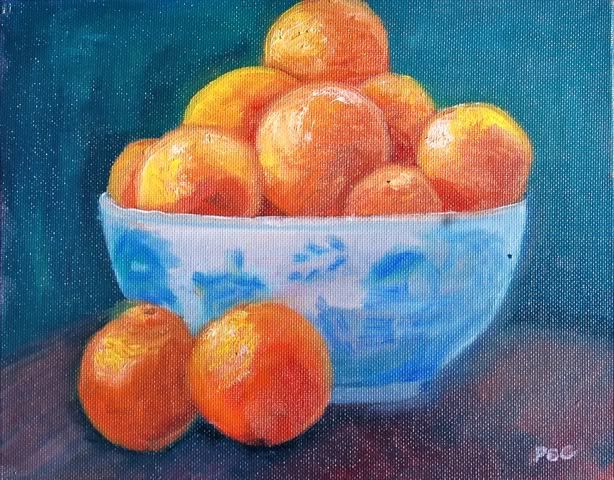 "A Bowl of Tangerines"
8x10 oil on canvas panel