Out strolling in Pa's field, of course! I finally finished my first painting from some photos I took of his colorful steers last fall. Then I went to the art store to buy another canvas for a second steer.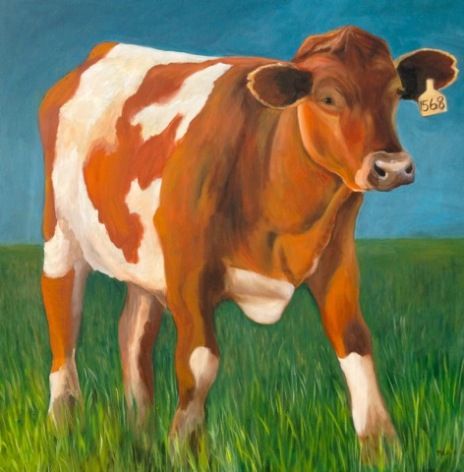 30x30 oil on canvas
So... there's beef in the field and on canvas, but it's also in my big blue Le Creuset pot. My daughter made
these wonderful beef short ribs
when I visited my new granddaughter. They were so good that I came home and made them for Pa. The recipe is easy. You simply brown the meat, add a few ingredients, and pop them in the oven on low heat so they cook slowly. Served over egg noodles, they are delicious! While they're cooking, I can paint another big steer!