I finished another small painting of my granddaughters on the beach last summer. They were having a conversation when a big wave splashed over them. I wish I knew what they were discussing!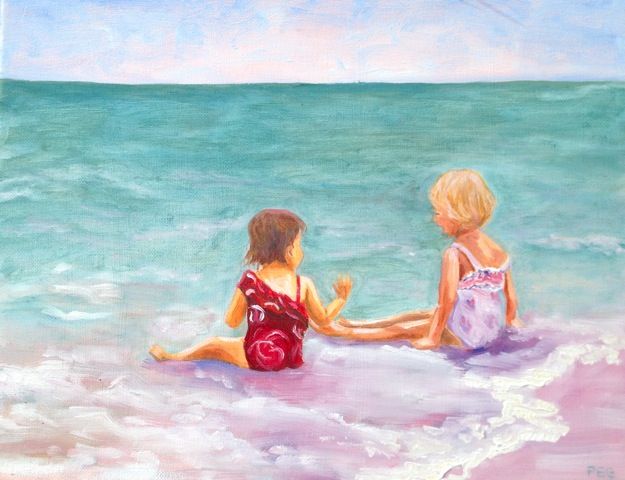 11x14 oil on canvas
It will hang in my daughter's guest room along with the painting below. I made a few changes to it and calmed the sea a bit.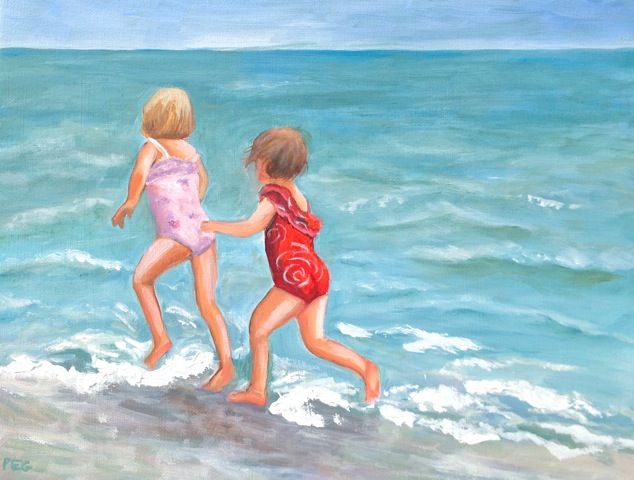 11x14 oil on canvas
When my granddaughters see these paintings, I hope they remember the fun they had on the beach that day!